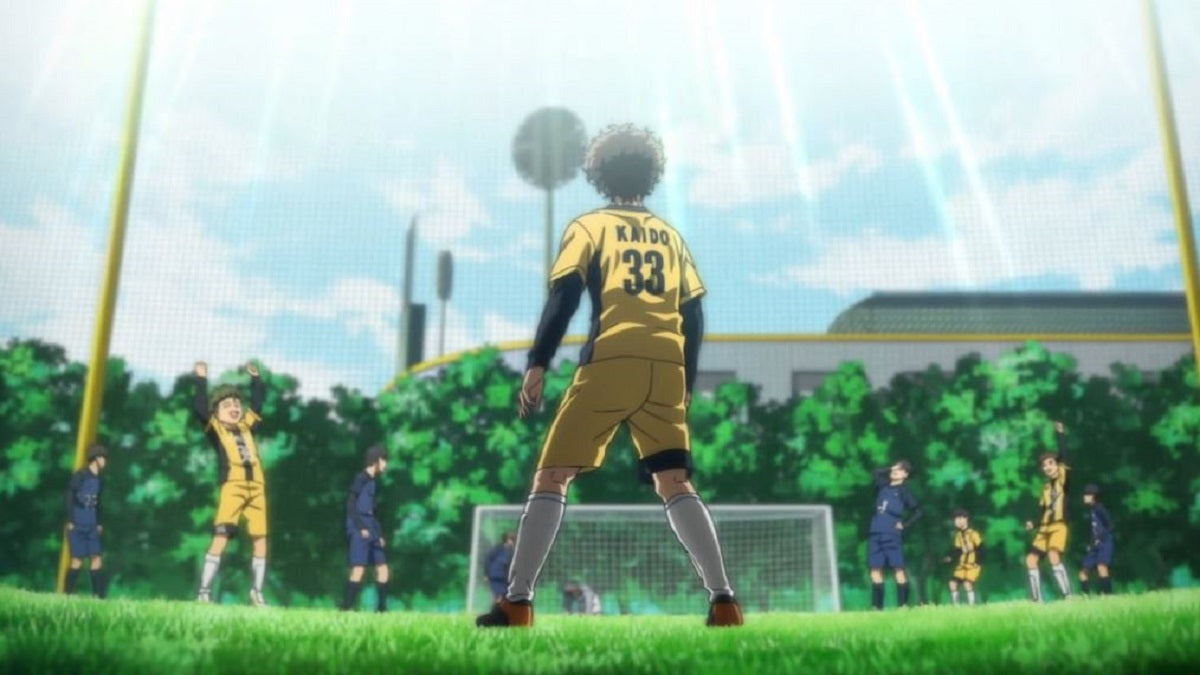 Synopsis Ao Ashi, Best Football
Anime 2022 Ao Ashi anime is one of the most popular anime in the summer of 2022, this anime with a soccer sports theme has a very good storyline with very real soccer playing techniques. Anime Ao Ashi tells the story of a young man's journey in pursuing his dream to become a professional soccer player.
Anime Ao Ashi is one of the anime with the best storyline, There are many matches and lessons that are very interesting to watch. The Ao Ashi anime begins with a very interesting storyline, the main character in this anime named Aoi who has a "special" ability to play soccer. He could clearly see all the movements of the players on the pitch and remember them perfectly.
Synopsis of Ao Ashi
Synopsis of the anime Ao Ashi: Tells the story of Aoi's journey in playing soccer, He is a young man who is very passionate about practicing and playing soccer. Aoi has an extraordinary ability to play soccer, his main ability lies in his very broad vision.
Aoi can clearly see all the players on the pitch and he remembers every position and movement. In addition, Aoi has a very good ability in "Mastering" everything he learns. In other words, He has an extraordinary ability to adapt and understand new things.
Aoi's journey begins with a very difficult, he must learn from the beginning about the basic techniques of playing soccer. But all that can be learned in a fairly short time, Aoi begins to master the basic techniques and understands them all. But a very large change of position greatly affects his game.
Aoi, who is a forward, had to change positions to full-back, all of which became a very real challenge for Aoi. Can Aoi become a soccer player with a position as a full-back?