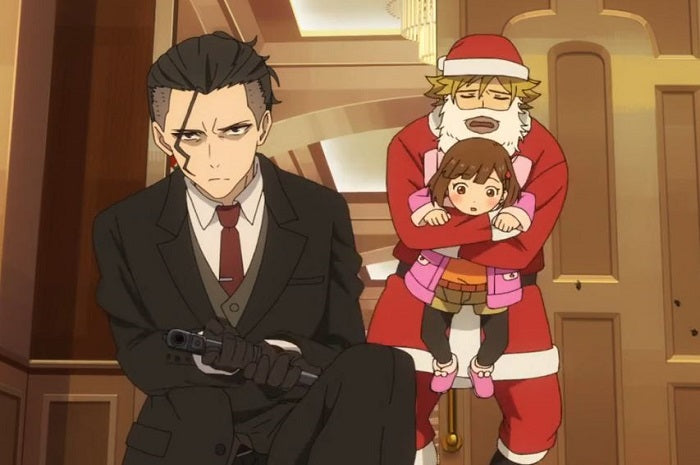 Synopsis Buddy Daddies
Synopsis Buddy Daddies
Buddy Daddies synopsis which tells of a small child with a very funny behavior. Anime Buddy Daddies is one of the best anime this season with a very good storyline. The storyline is centered on a little boy named Miri.
Synopsis Buddy Daddies, This anime has a very good storyline with elements of comedy as well as actions. In the storyline, you often see very exciting battles. Then the funny actions of a child named Miri have a very big influence on the storyline. Everything becomes more exciting and entertaining.
Synopsis Buddy Daddies
Synopsis Buddy Daddies: On a very happy Christmas Eve for most people, Miri Unasaka was in a crowd of people in Tokyo and she was alone. Miri Unasaka is about 4 years old. She went alone to Tokyo just to find her father.
By following the sparkling lights that are very bright, Miri Unasaka innocently headed to a big hotel together with a man who brought delicious cakes. Miri Unasaka didn't know anything and in the end she was involved in a very dangerous situation.
Kazuki Kurusu and Rei Suwa are assassins who live together to forget their childhood memories, Both of them lack "Emotions" to connect with the outside world. In this very confusing mission, Kazuki Kurusu and Rei Suwa decided to bring miri together.
Unknowingly, Kazuki Kurusu and Rei Suwa had a very pleasant time with Miri. They decided to make miri part of their little family by calling miri "Papa".
Will Kazuki Kurusu and Rei Suwa bring miri home to be back with her mother?