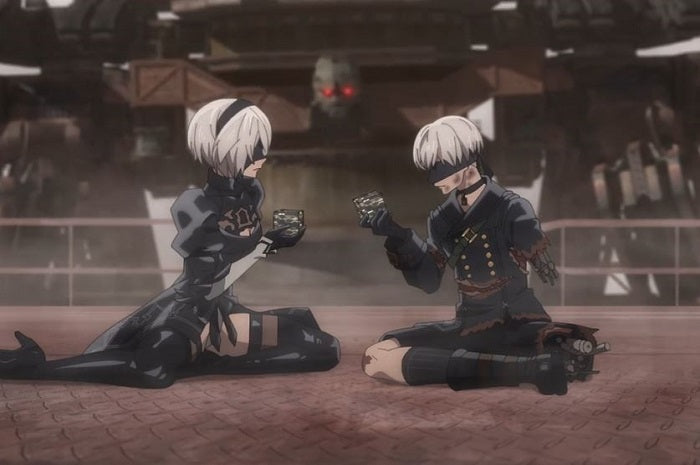 Synopsis NieR:Automata Ver1.1a
Synopsis NieR:Automata Ver1.1a
Synopsis NieR:Automata Ver1.1a which tells about the destruction of the earth as a result of an alien attack and currently the earth is controlled by aliens. This anime has a very good storyline with every terrible battle happening every second, The human-made android robots will fight to save the earth from alien attacks.
Anime NieR: Automata Ver1.1a has a very good storyline. Robot battles will be seen every time and all of that is part of human life today. Colonization by aliens gave a very terrible destruction, All humans are on the moon and trying to take back their earth.
Synopsis NieR:Automata Ver1.1a
Synopsis NieR:Automata Ver1.1a: The state of the earth became very dire after an alien attack that destroyed all parts of the earth. Humans were forced to retreat and move to the moon to survive while looking for ways to be able to take over the earth from the colony of very alien robots. terrifying.
Mausia created a robot army to counterbalance the alien forces. The human android robot troop was led by YoRHa 2-gou B-gata who was assisted by his friends. Battles continue to occur on every side of the world, alien robots continue to attack and destroy everything in it.
The battle was very exciting and looked great, YoRHa 2-gou B-gata fought with all his might and tried to destroy the alien robots. But all of that is not an easy job to complete, because alien robots have very terrible powers and are even stronger than android robots made by humans.
YoRHa 2-gou B-gata and his army have a huge task and they must complete it in order to bring peace to everyone. The enemy you are facing is indeed very strong, YoRHa 2-gou B-gata must be prepared to sacrifice everything for the sake of the earth.
Can humanity take back their earth from the alien robot colony?