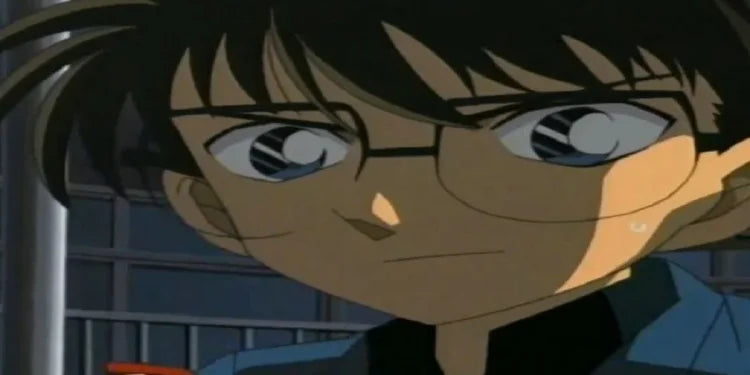 4 Facts about Conan Edogawa "Detective Conan", a very genius Little Detective
Conan Edogawa is a very genius anime character, he has excellent analytical skills and can solve mysteries very quickly. Conan always follows Ran and Mouri in his daily life, it also makes Conan more free in solving problems.
When viewed from his appearance, Conan looks very small and is around 6-7 years old. He also has dark brown hair that is slightly pulled to the front and back of his head. Conan also wears his glasses and analytical equipment specially made by Professor Agasa. If you look closely, Conan's eye color will look blue.
Facts Conan Edogawa
Conan is a little detective who is very genius. Even so, he is actually a high school teenager named Shinichi Kudo.
APTX 4869 Drug Victim
As previously explained that Conan is actually Shinichi Kudo who became APTX 4869 Drug Victim. After one member of the black organization gave him APTX 4869 Drug, Shinichi turned into a small child named Conan Edogawa.
Shinichi hides his true identity by using the name Edogawa Conan. In addition, he was also assisted by several colleagues such as Professor Agasa and his parents. Until now, Shinichi's identity is still safe even though many enemies are stalking him.
A Hidden Identity
After experiencing this terrible incident, Shinichi went to his house and met his close family friend, Professor Agasa. He tried to convince Professor Agasa about all that had happened to him. After some time, Agasa finally helps Shinichi in hiding his identity.
On his way, Shinichi constantly convinces everyone that Edogawa Conan's Identity is not him. It refers to the "danger" that will be caused if Conan's true identity is revealed. The Black Organization will kill everyone who comes into direct contact with Conan, including himself. That way, Shinichi would continue to hide until the Black Organization was caught.
Shinichi's intelligence in Conan
Shinichi's intelligence does not disappear even though he has turned into a child. Conan Edogawa still has the same intelligence, courage and attitude as the old Shinichi. It helps him in solving cases as well as hiding his true identity. On the other hand, Shinichi tries to protect Ran.
Acting Like Children in General
Conan Edogawa goes to school and makes friends with children in general. Act and talk like a child to everyone he meets. All of this was done to hide his true identity and live as usual.
Conan has very broad knowledge, it also helps him in solving cases. His thinking is sometimes difficult for ordinary people to understand, so there are some people who are suspicious of Conan.