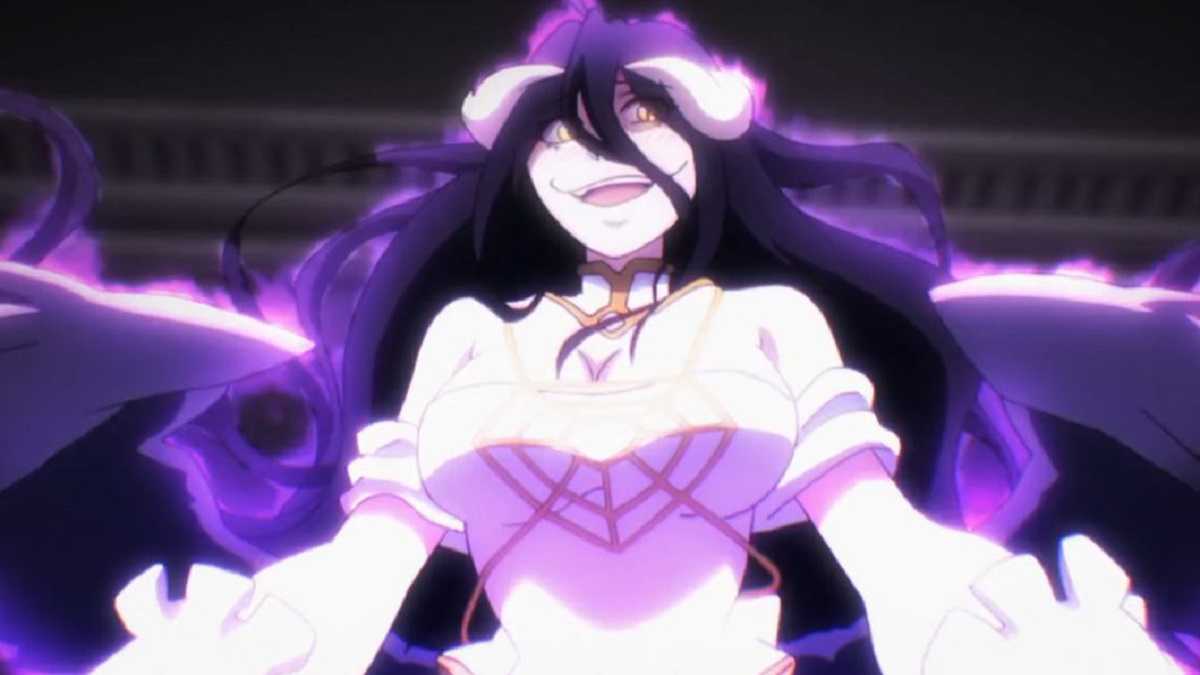 7 Facts About Albedo "Overlord" The Beautiful White Demon
Albedo is one of the Guardians of the Great Tomb of Nazarick. His main job is to manage the general affairs of the Nazarene tomb and oversee the other 7 floor guards.
Albedo has a great responsibility for leading the other guards. Which meant that Albedo had power over the other guards. Then Albedo had the nickname White Devil.
First introduced in season 1 in the throne room. Albeda was beside Ainz and the other subordinates at the bottom. It also shows the position of Albedo who is the supervisor of the guard/leader of the guard.
2 Brothers Albedo
Albedo Has 2 Brothers namely Nigredo his brother and his sister Rubedo. However, these two albedo brothers have not been introduced in Seasons 1 – 3 of the Overlord anime series.
The existence of his two brothers has been widely discussed by friends on the Overlord forum. And there are some who answer that the nature of his brother is different from the nature of albedo. Hmmmm well we'll just have to wait and see hhee
Perfect Beauty
Albedo the White Devil who has perfect beauty and gentleness. Albedo wore a White Dress and had a perfect body shape and a beautiful face.
However, in her War Mode, albedo uses a very Bad Outfit. His armor was all black and looked graceful with the natural curves of the white demon.
Love for Ainz
Albedo's love for Ainz was deep and great. That was due to Ainz changing Albedo's character description. You can see it in Season 1 anime overlord.
Albedo was always competing to win Ainz's heart with the aim of being able to marry Ainz. But Albedo thought that it was "strange" for a ruler to only have 1 wife. Then Albedo asked if anyone wanted to become Ainz's wife on the condition that she should be his first wife.
Intelligence and Peace of Mind Albedo
was Ainz's subordinate who was the calmest in taking action. He always thinks with a cold mind so that everything he thinks can be the best solution.
If albedo had an opinion then she would immediately say it out loud. Then all that he thought was for the benefit of Ainz and the Great Tomb of Nazarick.
Albedo would easily lose control if Ainz was in danger. Even the slightest impact that Ainz received would infuriate Albedo and destroy her enemy.
Albedo's creator
Tabula Smaragdina created Albedo and her 2 brothers. Initially Albedo was created to have more desire to make love often or better known as "bitch". However, Ainz changed his program to "Fall in love with Ainz" which caused Albedo to love Ainz very much.
Immense Combat Strength
Albedo was the overseer of the guards which meant she had a huge responsibility in the nazrick's tomb. Albedo possessed extraordinary combat power with extremely bad armor.
With peace of mind and strength above average then this position is perfect for him. As the Overseer of the guards, Albedo paid close attention to every step taken by Nazarick in order to have great progress.
Albedo the Virgin
Albedo has a horse that can only be ridden by those who are no longer virgins. And Albedo couldn't ride the horse because she was still a virgin.
Albedo had a Succubus Race which felt weird if she was a virgin. Thus Albedo forced Ainz to help her ride her warhorse.