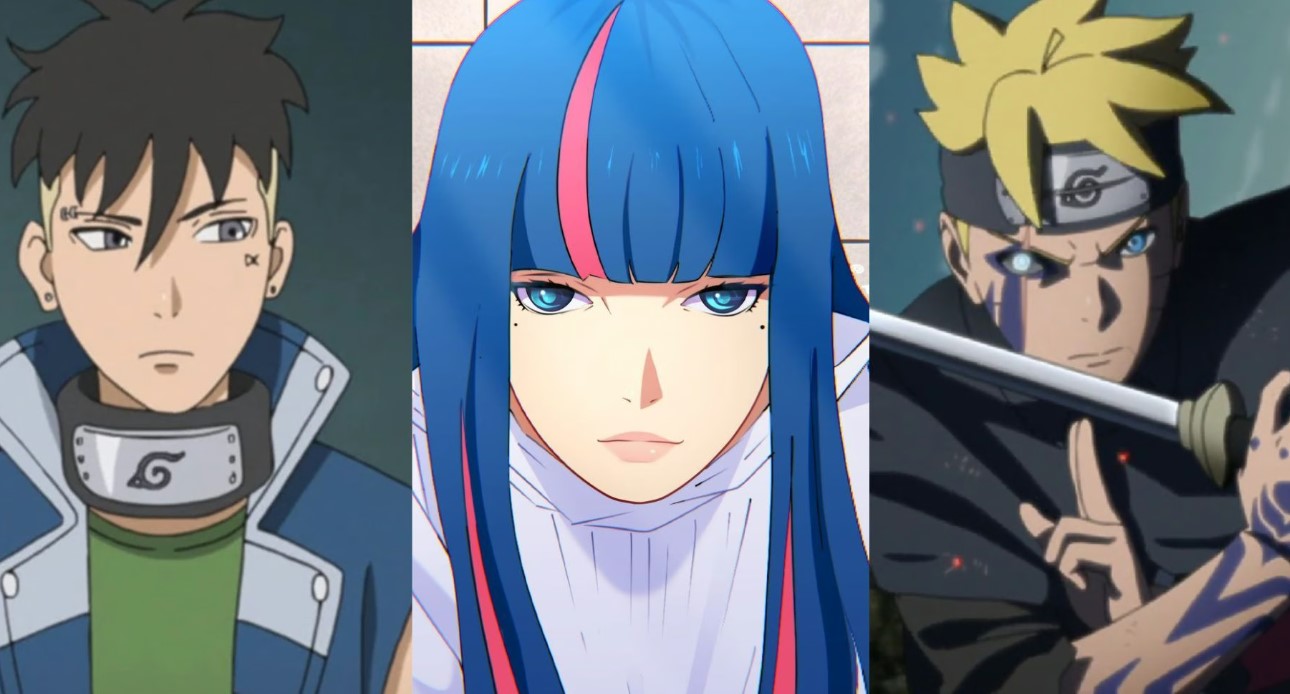 Boruto Chapter 79 Leaked: Eida's Strength Becomes Very Strong
Boruto Chapter 79 Leaked: Eida's Strength Becomes Very Strong
Boruto Chapter 79 Leaked: Eida's Strength Becomes Very Strong
Boruto chapter 79 has taken the virtual world by storm after the raws were leaked, revealing one of the most jaw-dropping twists in the series so far. As anticipation for the chapter's official release increases, fans are left to ponder the implications of this dramatic turn of events.
The leaked scans not only uncovered an unexpected plot twist, but also showcased the god-like powers of Eida, a character whose actions have significantly altered the course of the story.
The cover of Boruto chapter 79 hints at the events that will unfold, and the spoilers certainly live up to the hype. As Eida's god-like powers take center stage, the entire manga narrative is set to be redefined. The official release of this chapter has been eagerly awaited, because fans will surely witness how the events of the series unfold.
Boruto chapter 79 reveals Eida's power
Boruto chapter 79 picks up right where the previous chapter left off, with Boruto holding his eye with the scar he received after Kawaki's attack.
It seems Shikamaru has announced a search party for Kawaki, who escape with Momoshiki's help. When everyone starts looking for him, Mitsuki also joins them. Boruto asks Sarada to accompany Mitsuki, fearing for his friend's welfare.
Meanwhile, Kawaki does his best to clear his chakra, hoping to remain hidden from his pursuers. But in the process of doing all that, he was exhausting himself. Finally, Eida was able to find Kawaki using her Senrigan. Daemon, Eida's younger brother, wants to go with her, but she ignores him and goes to find Kawaki.
After finding Kawaki, Eida assures him that she is on his side. Kawaki, driven by his desire to protect Naruto, expresses his desire to switch places with Boruto, become Naruto Uzumaki's son, and leave Boruto as an outsider. This is the turning point that sets the stage for Eida's incredible show of power in the aforementioned Boruto Chapter 79 series.
By hugging Kawaki's face with her hands, Eida was sending out an aura. With godlike powers, he changed history and traded the lives of Boruto and Kawaki. Boruto becomes an enemy of Konoha village for killing Naruto, while Kawaki acts as Naruto's son, born and raised in Konoha.