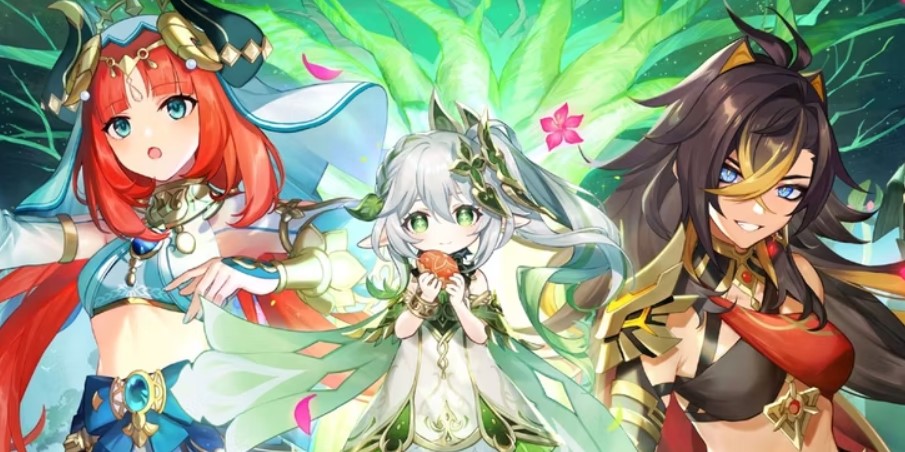 Genshin Impact Anime Reportedly Will Be a Prequel With 12 Episodes
Genshin Impact Anime Reportedly Will Be a Prequel With 12 Episodes
The untitled Genshin Impact anime may be a prequel series made before players arrive in Tevyat.
Reddit Liuuzaki revealed the upcoming anime takes place before the events of Aether and Lumine's arrival at Tevyat.
Allegedly, the series will dedicate one season to each country in Tevyat and include the destruction of Khaenri'ah over 500 years ago.
If true, viewers can see pre-Genshin Impact Venti and Zhongli According to Reddit's comments, the untitled Genshin Impact anime began development 18 months ago.
The first season is expected to consist of 12 episodes, three of which are reportedly completed.
Announced on September 16, 2022, HoYoverse is collaborating with Japanese animation company Studio Ufotable for an anime adaptation of its free game Genshin Impact. Studio Ufotable
previously worked on popular series such as Demon Slayer: Kimetsu no Yaiba and Fate/Zero. The studio's previous animation credits also include video game adaptations, such as God Eater and Tales of Zestiria the X, both developed by Bandai Namco. To announce the upcoming series, HoYoverse released a two-minute concept trailer to give viewers a first look at the vast landscape of the world of Tevyat.
In addition to the natural visuals, Lumine and Aether surprised fans by standing side by side. The main goal of the anime Genshin Impact is for players to reunite with their twins after being separated before the events of the game.
Thus, their reunion ended up surprising viewers. In addition to the reunion of brothers, players must also find the Archon of the seven elements.
Anime Genshin Impact Is One Of The Best Selling Mobile Games Ever
First released on September 28, 2020, Genshin Impact quickly grew in popularity, becoming one of the best-selling mobile games of all time.
To celebrate its second anniversary, the anime Genshin Impact released a new desert area in the Sumeru region, along with two new characters in the Wish Banner: five-star Electro polearm user Cyno and four-star Hydro polearm user Candace. Other future playable characters include Nilou, Nahida and Scaramouche.