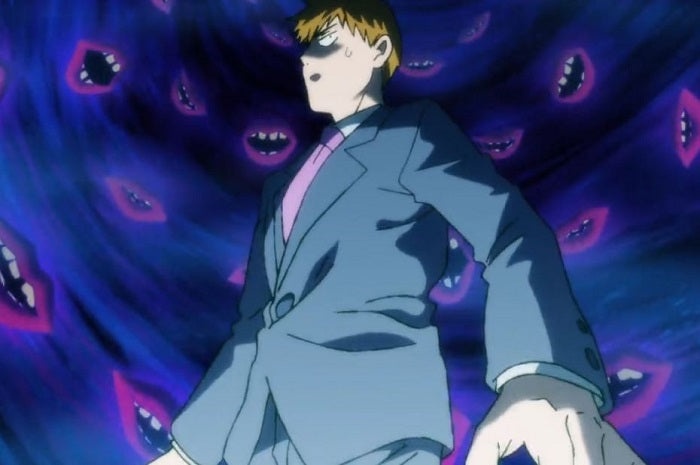 Synopsis of Mob Psycho 100 III, the Newest Super Power Anime 2022
Synopsis of Mob Psycho 100 III, the Newest Super Power Anime 2022
Synopsis of Mob Psycho 100 III (Mob Psycho 100 Season 3) which features the best storyline with combat and comedy stories. Everything is presented in a very exciting storyline of an evil spirit exterminator using his Psychic abilities.
Mob Psycho 100 III anime is one of the newest anime released in the Fall 2022 season, this anime rating is 8.64 Mal version. Mob Psycho 100 III anime has action, Comedy and Supernatural genres. Then the theme of the Mob Psycho 100 III anime is Super Power. Since the beginning of the story, Anime Mob Psycho 100 III has presented a very exciting and entertaining storyline.
Mob Psycho 100 III
Synopsis Mob Psycho 100 III (Mob Psycho 100 Season 3): Shigeo is an ordinary student with below-average general abilities. He has a weak physique and also has difficulty learning things at school. All of that made him an ordinary student with a flat, expressionless face.
Shigeo's true strength resides in his immense Psychic abilities and he is now one of the strongest Espers. This ability has been seen since the previous season, Shigeo has great psychic powers and all of it can be used according to his emotions.
In the storyline of Mob Psycho 100 III, Shigeo must decide the direction of his life in the future and he must immediately decide the purpose of his life. All of that becomes a very real challenge for Shigeo, Becoming a Spirit Slayer might not be the best choice for him right now.
Shigeo's journey will begin again, he will determine his life goals and use his Psychic abilities for various things that suit him.