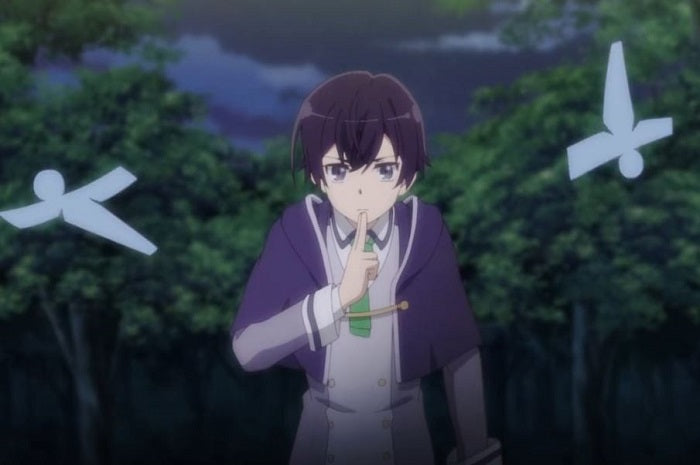 Synopsis Saikyou Onmyouji no Isekai Tenseiki
Synopsis Saikyou Onmyouji no Isekai Tenseiki
 Synopsis Saikyou Onmyouji no Isekai Tenseiki which tells of a world with magical abilities and swords. An exorcist is reincarnated and reborn with the same knowledge as in his previous life. He became so overpowered and was said to be the Demon Lord, is that true?
Anime Saikyou Onmyouji no Isekai Tenseiki is one of the best anime this season with a very good storyline, There are lots of battles and extraordinary abilities. The main character in the anime Saikyou Onmyouji no Isekai Tenseiki has a very overpowered ability. He becomes one of the strongest in the new world.
Synopsis Saikyou Onmyouji no Isekai Tenseiki
Synopsis of the anime Saikyou Onmyouji no Isekai Tenseiki: A person with great power becomes the strongest in his home world, but that great power brings him into a very terrible disaster. People who were jealous of his abilities betrayed and then killed him.
In his final moments, He used a secret spell that could be used to reincarnate. This ability actually worked. The young man was reincarnated and reborn in a different world. He was born in a noble family famous for his magical abilities. His new name is Seika Lamprogue.
Seika has no magic abilities and is considered a failure. However, her ability to use shinigami and yokai gives her abilities beyond witchcraft. Because of that, Seika can easily defeat her brother who is skilled in magic.
After witnessing Seika's powers, her father decides to transfer Seika to the academy and hopes that she can walk the right path. Because at the academy, everything will be directed to be a good person with the abilities they have.
Seika befriends many students at the academy, One of whom is a hero. they were all friends and later became part of a very important group, They are the strongest.
Problem after problem began to emerge, secret organizations and also demonic movements began to look sharper. The demons have spies in the human territory, all of which is seen by the presence of a demon spy in the academy disguised as a teacher.
Seika rushes to get information related to the devil. It turns out that the devil's move was planned long ago to defeat the hero. Since then, Seika decided to protect the hero from the attacks of the demons.
Will Seika be able to save the hero? or, Seika is the Demon King himself? What's the point?