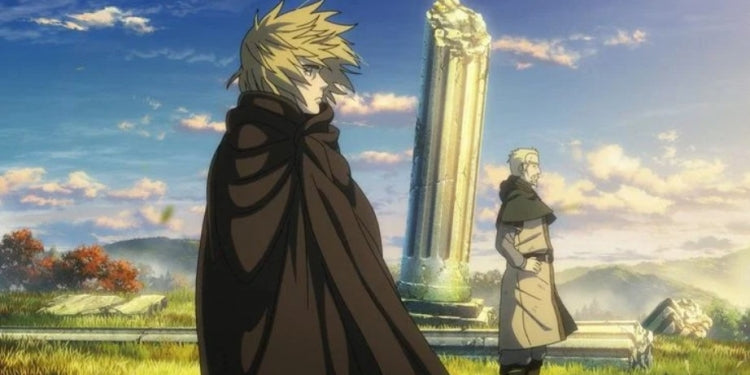 Attack on Titan has taken over the second season of Wit Studio's Vinland Saga Anime
Along with the brutal action and intense emotion to come, the announcement trailer for Vinland Saga Season 2 reveals the 2023 release window and confirms studio MAPPA has taken over animation from Wit Studio, which oversaw production for the anime's first season.
MAPPA previously replaced Wit Studio in Attack on Titan, taking over for the fourth and final season of the series, which has been divided into sections.
 Attack on Titan: The Final Season – Part 3
Although the studio is new, several members of the creative team and voice actors for the first season will return for Season 2 of the Vinland Saga.
Shūhei Yabuta ( Supernatural: The Anime Series ) is once again directing with Hiroshi Seko ( Mob Psycho 100 ) overseeing series composition and Takahiko Abiru ( Black Lagoon: Roberta's Blood Trail ) designing the characters.
Additionally, Yūto Uemura ( My Hero Academia ) and Akio Ohtsuka ( Boruto: Naruto Next Generations ) reprise their roles as Thorfinn and Thorkell, respectively. Taiten Kusunoki (Tiger & Bunny) joins the cast as Thorgil alongside Yuu Hayashi (Bungo Stray Dogs)) as Olmar and Shunsuke Takeuchi (Whale Children) as Einer.
Makoto Yukimura's Vinland Saga manga was first published in Kodansha's Weekly Shonen Magazine in April 2005 before moving to the publisher's Monthly Afternoon magazine.
The historical adventure series presents a dramatization of the rise of King Cnut the Great during the 11th century with a narrative that focuses mostly on Thorfinn, which is based on the real-life Icelandic explorer of the same name, and his quest for revenge against the men who killed his father.
Over five million copies of the Vinland Saga have been sold globally and in 2012, it won the Kodansha Manga Award for Best General Manga.
The first season of the Vinland Saga anime was also a huge success, with many critics and fans praising the show for its strong writing, complex characters, and persistent depiction of war and Viking culture.
It ranks as one of the most satisfying series of 2019 according to a poll by Kadokawa Game Linkage and won Anime of the Year at the 6th Anime Trending Awards.