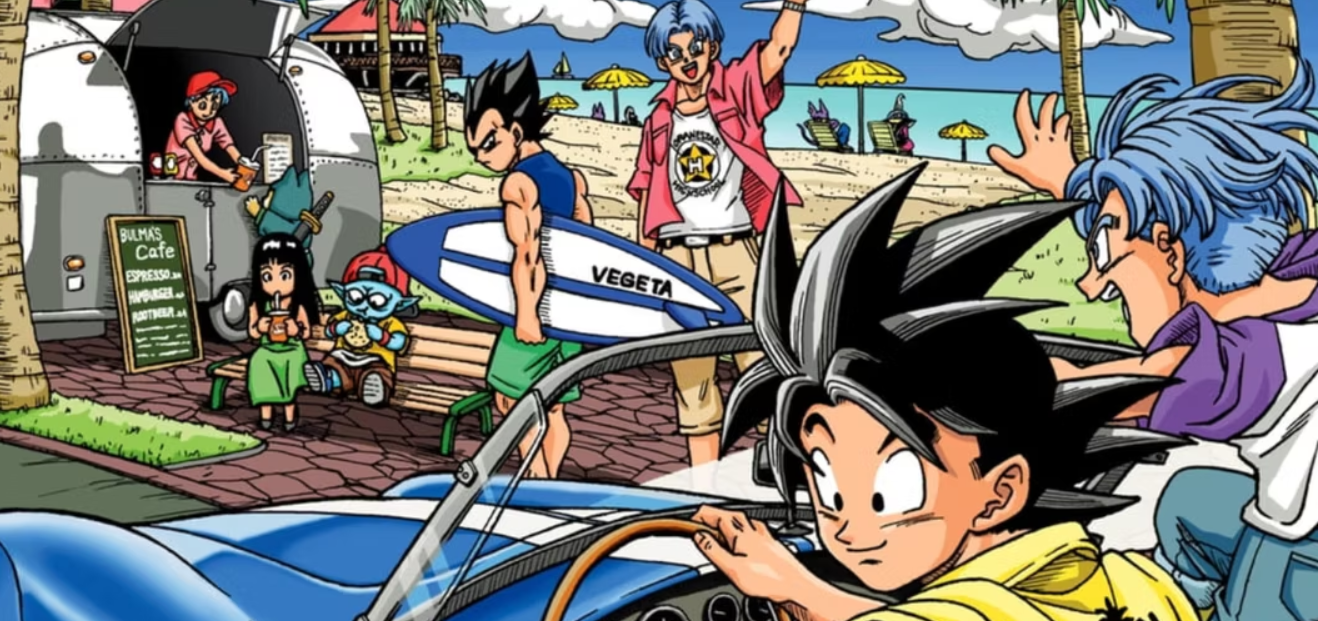 Dragon Ball Super Manga Returns With New Arc in December
Dragon Ball Super Manga Returns With New Arc in December
Dragon Ball Super will begin in December 2022. A new storyline for Dragon Ball Super manga begins in December with the publication of chapter 88.
According to the official magazine ad, presumably taken from Shueisha's V Jump, Dragon Ball Super Chapter 88 will be released on December 20.
The anime film, which premiered earlier this year, focuses heavily on the duo Goten and Trunks, with Gohan and Piccolo also set to be key players.
Written by the legendary Akira Toriyama and illustrated by Toyotarou, this anime originally launched in 2015.
to Toriyama's original Dragon Ball manga, consisting of 519 chapters, divided into 42 volumes — from 1984 to 1995.
upCurrently, the manga anime has published 87 chapters on V Jump, with the first 84 chapters collected in 19 volumes so far.
Dragon Ball Super's New Arc To Super Heroes
Like Dragon Ball before it, Dragon Ball Super received an anime adaptation that ran for a total of 131 episodes from 2015 to 2017.
The feature film, Dragon Ball Super: Broly, premiered in theaters in 2018. A
sequel followed. , the Super Hero mentioned above, which was formed in Japan last June before being released worldwide in August.
The official synopsis for the latest feature reads. "Individuals, carrying on their passion, have created the ultimate Android characters, Gamma 1 and Gamma 2. These Androids call themselves "Super Heroes".
They start attacking Piccolo and Gohan, What's their goal? In the face of approaching danger.
Apart from being the second film that carries the branding of Dragon Ball Super Hero, it is also the 21st Dragon Ball anime film overall.
The film was a box office success, grossing $124.6 million worldwide to become the second highest-grossing Dragon Ball film ever, after Broly.
That said, Super Hero managed to outperform the film Broly in the United States.