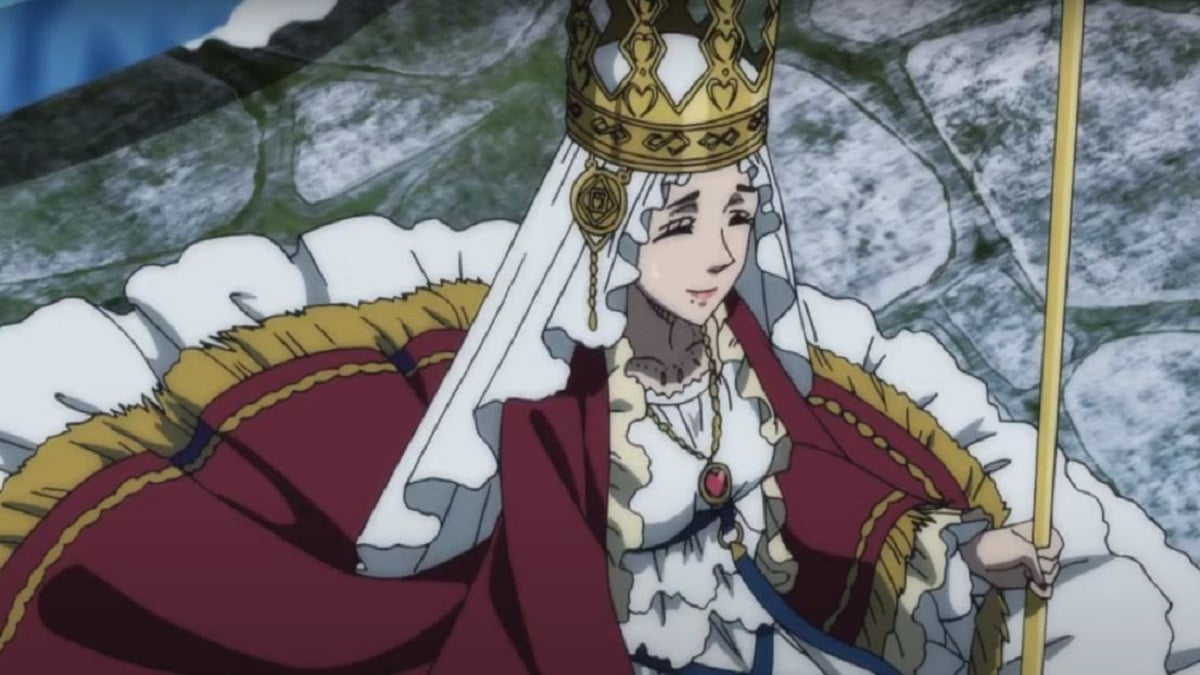 Lolopechka Facts & Powers | Black Clover | The Cursed Princess
Lolopechka Facts & Powers | Black Clover | The Cursed Princess
Lolopechka is a princess from the Heart kingdom and she also becomes a ruler in the kingdom.power Lolopechka is water-based magic and it turns out that she is also a Water Spirit Priestess (Undine).
Lolopechka has been cursed by the Demon Megicula, the Demon Megicula is a demon who gave her power to Vanica of the Dark Triad Squad who is now the enemy of all knights.
Lolopechka Has a black spiral curse symbol on the belly. In her daily life, the Princess of the Kingdom of Heart wears white clothes with a layered long dress.
Princess Lolopechka Facts Princess
Lolopechka was cursed by the Devil Megicula so that she has a black curse mark on her stomach. Then there are some other facts about Lolopechka that you need to know.
Not Focused and Easily Distracted
The nature of Princess Lolopechka tends to look awkward in some visible scenes. Then he is also easily distracted by several reasons which may be the result of his lack of focus. Not only that, he is also like a confused person and looks like someone who has an empty mind. What is the Effect of the Curse???? nah….
Serious in Taking Care of His People
Despite his awkward and unfocused personality, he is very serious in carrying out his responsibilities as ruler of the Heart Kingdom. He will do anything for the welfare of his people then he also always uses his extraordinary power for the benefit of the people.
Using Water Magic for Forest Development and Plant
-based Magic that he has is not only used for Military purposes. But he also uses the Magic to develop and care for the forests and plants in the Heart Kingdom area.
Cursed By Megicula
As previously explained. That the Princess had been cursed by a devil named Megicula so that she found the curse mark on her stomach.
Lolopechka Black Clover
Lolopechka uses a Heart Grimoire which contains various Water-based Magic. With this magic he is able to use extraordinary water magic. Then he is also a priest (Undine) who certainly has more power than ordinary water.
Water Magic
Lolopechka has enormous water magic power and then she can create or manipulate the power of water. One of the powers of water magic is the Monitoring Spell, which judging from the name, this water magic is used to monitor or see the situation in a specified area.
Spirit
Magic Spirit Magic was used to summon Undine's Spirit magic which he used in battle. Undine helps him in battle and gives his powers to Princess Lolopechka. One of Lolopechka's Spirit powers is Spirit magic by the name of Ludic Sanctuary.
Ludic Sanctuary is a Spirit power capable of dispelling enemy magic. This Spirit Magic is used by issuing a very large and swirling water that engulfs the enemy in the sky. This magic can also be combined with water magic belonging to allies.
Magic Power
He has a very large water magic power. The magic is the magic inherited from the previous princesses. There was even a theory that said that his strength could rival an army of magic knights alone.
Then with his magic he can protect the border area of ​​his kingdom by using his magic. It can be concluded that his strength is indeed very large, it can even create a barrier to protect his Kingdom.
Mana Sensor
By using this power he is able to control all areas in his kingdom by sensing the mana around his kingdom. Then with this magic he can find out everything that happens in his kingdom.
Encyclopedic Abilities Her
power comes from the previous Princesses so she is also able to remember the events that the previous princesses have experienced. Then he can also remember or see the memories of the previous princess.
With knowledge of the history and experiences of her predecessors, Lolopechka has a myriad of abilities and knowledge that she can use for the benefit of her kingdom.
Mana Zone
He can control which ones are around his area, so he is able to predict the direction of enemy attacks and he can also use this power to strengthen his mana.
With the power of Mana Zone he also has the possibility to control all areas in his kingdom through his Mana and water magic.
Understanding the "Mana" Method
Apart from being able to use Mana and his magic power, he also understands the Mana Method he uses so he can combine the power of his Mana Zone with Undine's Spirit Magic.